What Exactly is a Physio Exercise Session?
Physiotherapy exercise sessions are a form of gentle resisted exercise that focuses on posture, balance, control, strength and flexibility. It can be practised using simple floor exercises or by incorporating gym equipment such as a treadmill, stationary bike, weights, resisted bands, fit balls, foam rollers, reformers and trapeze tables. Most programs will include a combination of this equipment.
Physiotherapy exercise programs are commonly used in conjunction with manual therapy as a means of treating a variety of injuries, particularly those of the neck and back. Due to its gentle, low-weight bearing nature your program can be adapted to suit your individual needs and goals simply by varying the exercise itself or the speed, resistance, or range of movement required to perform the task. As such physiotherapy exercise sessions are suitable for people of all ages and fitness levels from the young to the old and the weekend warrior to the elite athlete.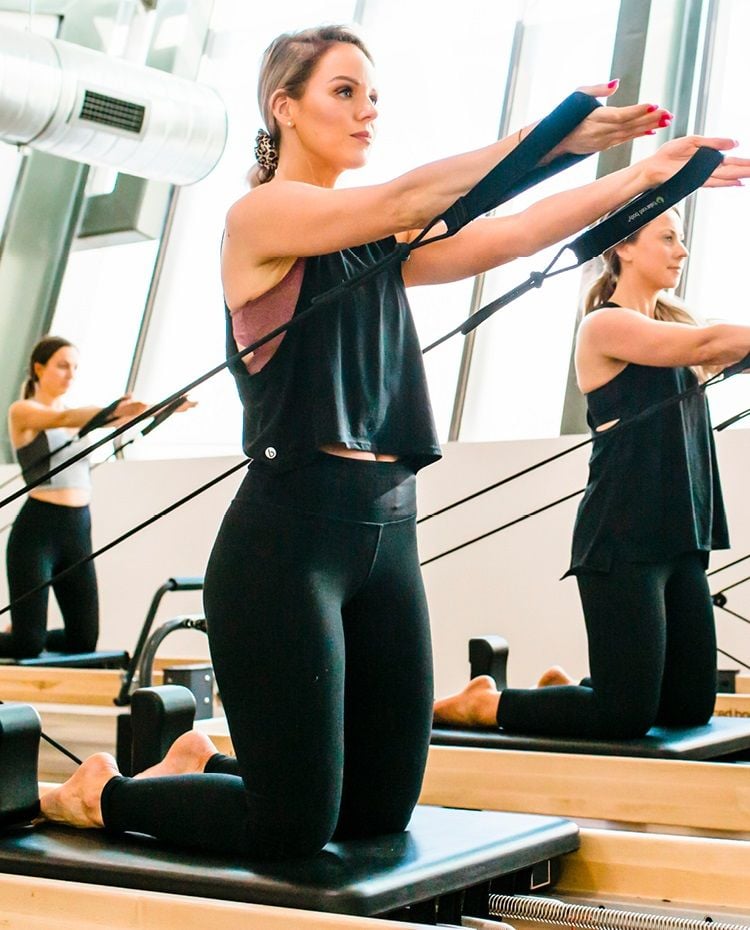 Any pain in the body forces us to adopt different positions, postures and movement patterns, generally to find comfort, however this in turn affects muscular function and movement control. Whilst this process affects injuries to all joints it is especially common with those that affect the spine.
Physiotherapy exercise sessions focus on restoring range of movement to reduce pain whilst balancing the recruitment of the large superficial muscles (designed to create movement) with the small deep muscles (designed to provide stability) and in doing so improve posture, strength and flexibility.
It works by strengthening a variety of muscle groups including the deep abdominal, gluteal, pelvic floor and low back muscles which support our spine and pelvis and provide the platform for our upper body, neck and head to sit on. Weakness in these muscles is what leads to postural pain and injuries, which are becoming increasingly common with sedentary occupations requiring extended periods of sitting or standing.
Physiotherapy exercise sessions also helps increase the endurance of these stabilising muscles, leading to more efficient recruitment, better spinal stability and less reliance on larger muscles which will reduce fatigue and injury risk.
One | Initial Assessment (Allow 60 minutes)
This appointment is divided into two parts:
a. Subjective Assessment – During the subjective assessment your physiotherapist will discuss your medical history with a focus on any clinical pathology you may have. They will then discuss your personal goals and what you hope to achieve from your exercise program.
b. Physical Assessment – During the physical assessment your physiotherapist will take you through a range of flexibility, strength and cardiovascular fitness tests designed to identify areas of pain, movement restriction and weakness.
At the conclusion of your initial assessment your physiotherapist will use the information collected to design a physiotherapy exercise program specific to your goals and individual needs.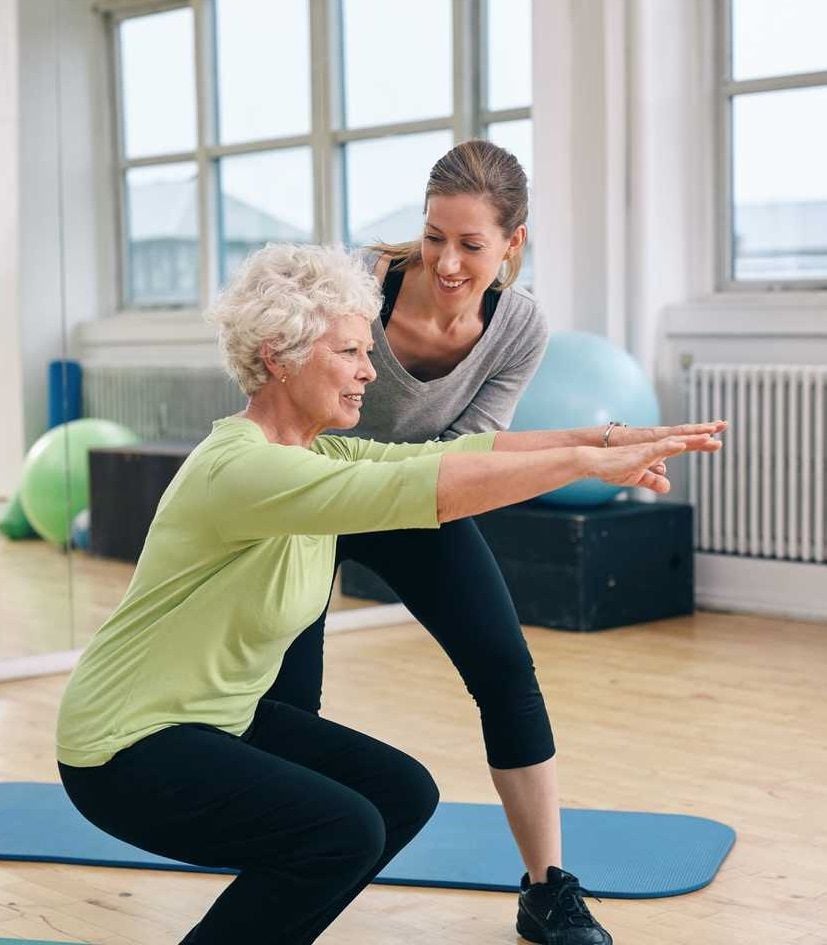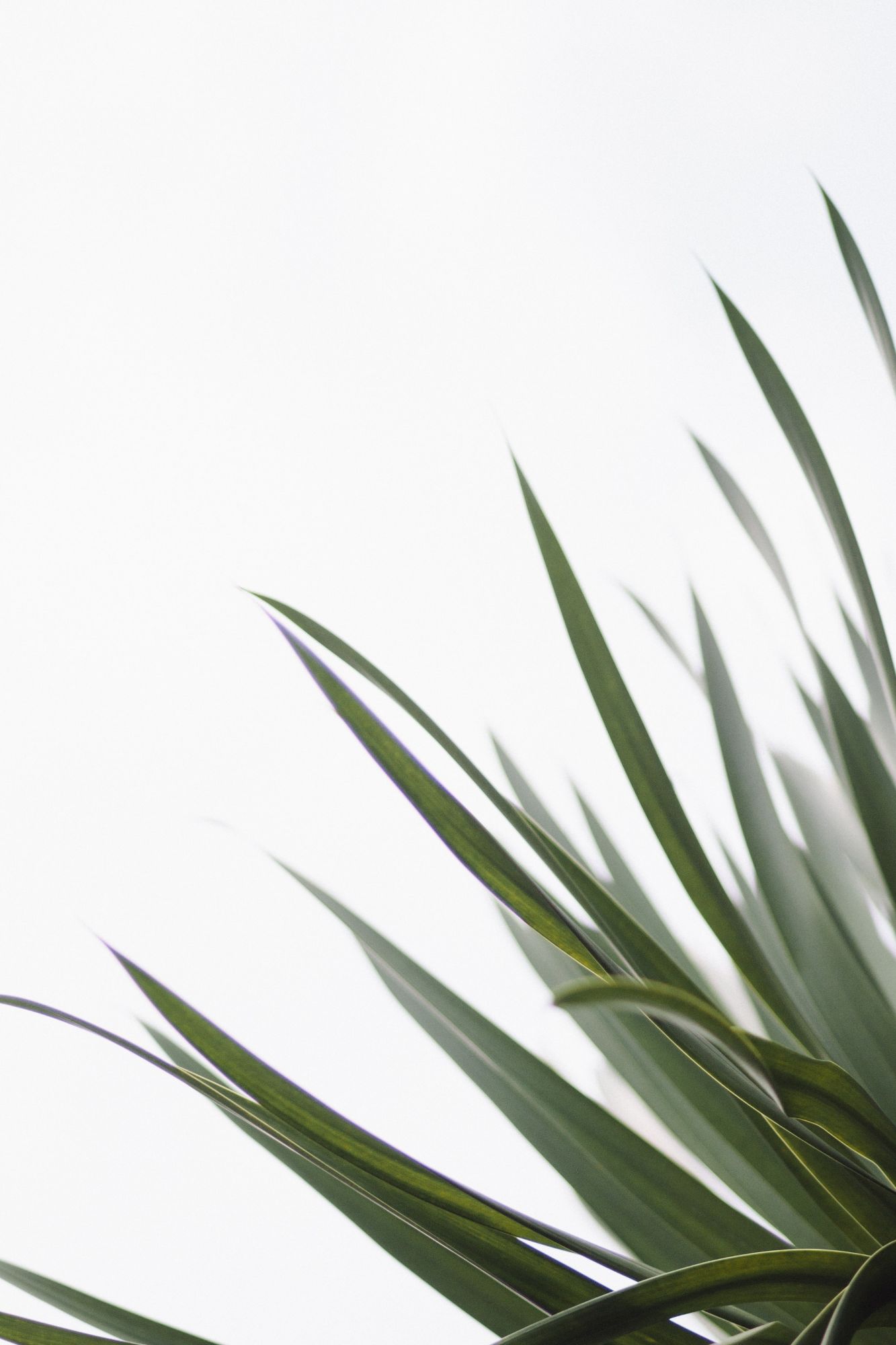 Two | Initial Physio Exercise Session (Allow 60 minutes)
The initial physio exercise session is a private 1 on 1 session with your physiotherapist, where they will introduce you to the gym equipment and take you step-by step through the program they have designed for you. They will explain, demonstrate and, if needed, modify each of the exercises so that you are comfortable in performing each exercise and understand how it is designed to help you.
After you have completed your initial package your physiotherapist will recommend how often you should participate in the exercise sessions. This is based on findings from your initial assessment. Following this you can then purchase physio exercise sessions on an individual basis or buy in bulk and save with our special discounts when you purchase packages of 5 or 10 sessions.
Private Health Insurance rebates may apply as your exercise session is being run by a qualified physiotherapist . We advise checking with your private health fund to assess your eligibility.
An Initial assessment and initial physio exercise session are required prior to engaging a program of any form
Once you've finished your initial package why not get some mates together and form a small group session of your own friends (3 max per class).
Heard enough and want to get started?